Welcome to the OSC: 5 new individual members
The Open Science Center counts 50 members! We want to introduce our latest members.
12.01.2020
The number of individual members of the OSC is continuously increasing since its foundation in November 2017 with 17 founding members. With our 5 new members, the OSC counts 50 members from 15 different disciplines.
We are happy to introduce our new members, in alphabetical order:

I am the Medical Director of the University Hospital Munich.
Performing basic scientific and clinical studies in the field of schizophrenia research for the last 30 years, I am very interested in replicable findings and an openness for the community to work with our data. We have just been able to publish our first paper open-science and hope many more to come.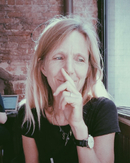 I am professor for epidemiology, specifically interested in successful ageing and the vestibular system, at the Department of Medical Informatics, Biometry and Epidemiology. In my team we try to adopt principles of Open Science into our daily work, e.g. by commenting code, verifying code and results, and by increasing awareness among project partners, collaborators and students.
I am a postdoctoral researcher at the Observatory of the LMU, working on planet formation. During my career I have come to understand how essential is openness into the scientific process, and how much it can help it to spur. I work with numerical simulations to recreate observations, in order to understand the physical processes at the base of planet formation. Many details can be hidden under the carpet, both from the observational and numerical side. In my work I am trying to explain all the assumptions made during my work, and I am planning to render more public all the codes and data used during the simulations and in the post-processing phase.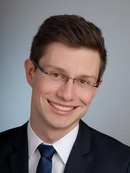 I am medical doctor and clinical researcher at the Department of Psychiatry of the University Hospital Munich.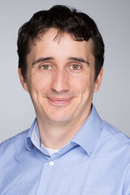 I am postdoctoral researcher at the chair of Quantitative Methods of Social Research (Department of Sociology). Besides my interest in researching the causes and contextual factors of social inequality using also meta-analytical tools I do methodological research on detection methods of publication bias and the assessment of scientific integrity. I am convinced that norms of transparency, sharing data and analysis files as well as establishing good practices of replication, and further interventions of open science are important to advance the quality as well as increase the efficiency of science.
Thank you for joining the initative!